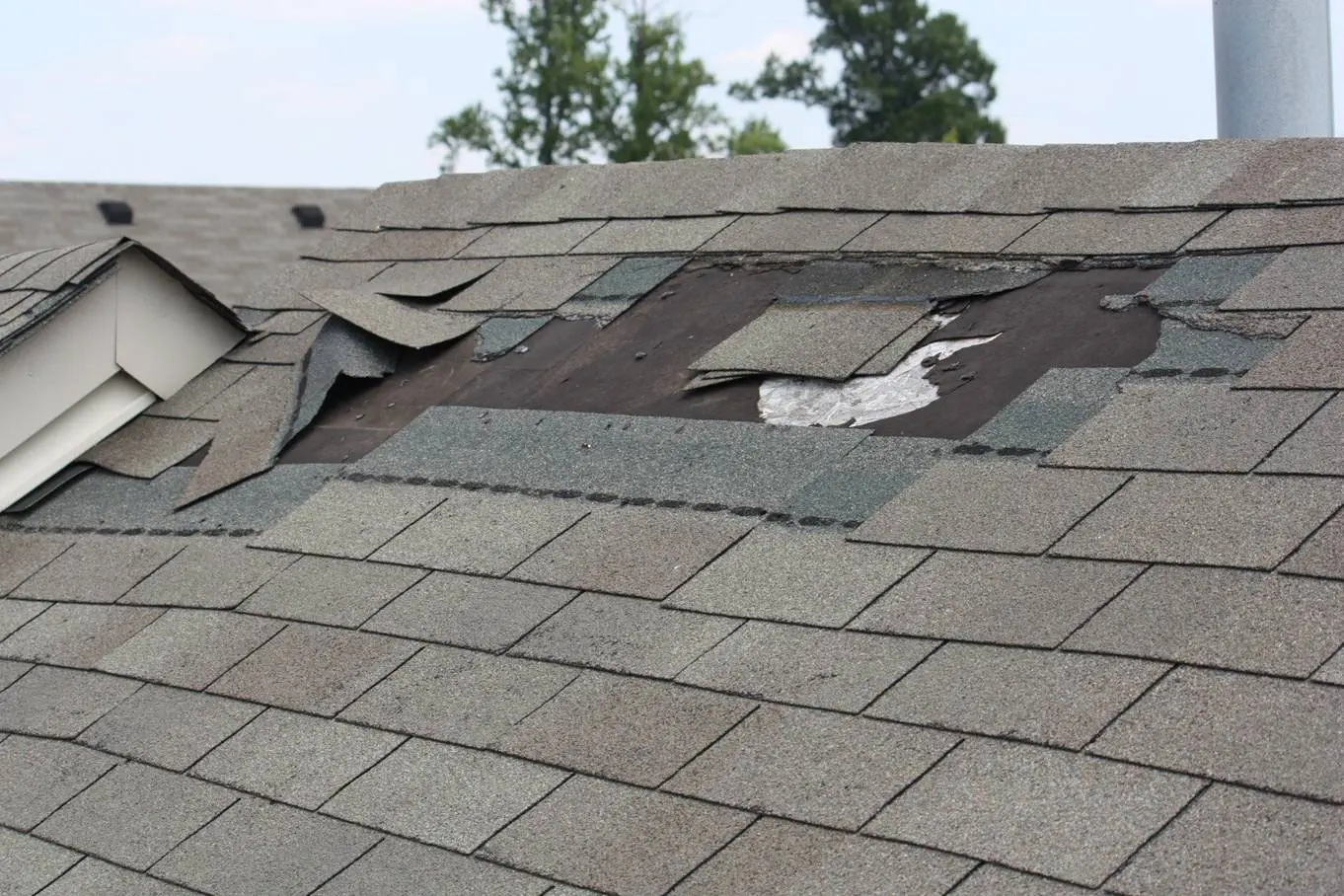 There are times when it's obvious that you're in need of roof repair in Erie, PA; if you're missing large areas of shingles after a storm or the roof is starting to crack and cave, then of course you want to call a roofing contractor right away. However, there are signs many homeowners overlook when it comes to needed roof repair or even full replacement of their home's roof. Putting off this work can mean allowing water damage to form under the roof itself, as well as a cold and drafty house during those long Pennsylvania winters! Rather than avoid needed repairs, consider some signs that it may be time to call a roofing contractor for your home.
1. The roof looks dirty
A roof can certainly be dirty after a long rainy season, and if you haven't given it a good power washing in many years. However, those darks areas that you think are dirt could actually be missing granules on the roofing tiles. Once the granules are missing, roofing tiles get thin and are no longer doing their job of insulating your home. Granules on roofing tiles also don't allow snow and water to become solid so that ice doesn't form on the roof, the weight of which could lead to damage or even a roof collapsing. If you think your roof is dirty, you might inspect it a bit more closely, even on a ladder from the edge of the roof, and note if the tiles are actually thin and bare and in need of replacement.
2. Your home is drafty, but the windows aren't
A drafty home could be the fault of leaky windows that have cracks around the window frame, or because of very thin and poor-quality glass in the windows. However, remember that your home's roof is a big part of what insulates the house and keeps out cold air while also not allowing your heating to escape during wintertime. Run your hands around the window frames of your home and note if they feel especially cold, or if the glass of the windows feels very cold. If not, the windows are probably not the culprit for why your home is so draft, and it may be time to call a roofing and construction company in Erie, PA instead.
3. Your neighbors are all getting roof repair or replacement roofs
Getting a new roof on your home is not a matter of just keeping up with the neighbors, but there's a good chance that the homes in your neighborhood were mostly built at the same approximate time. If many of your neighbors are getting new roofs, they may know that the roofs are getting to a certain age when they're brittle, thin, and likely to bow and crack or otherwise suffer damage. At the very least, it can be good to call a roofing contractor in Erie, PA, to have your roof inspected for its overall condition when you notice many of your neighbors getting their roofs repaired or replaced.
4. You're even considering selling your home
If you're even just considering selling your home, one of your first steps might be to call a roofing contractor. You'll want to ensure your home is in tiptop shape and competitive with other homes on the market, and a new roof is often one of the most highly recommended ways of increasing your home's overall value. An older roof can also easily decrease your home's resale value no matter its size and no matter other updates and renovations you've had done.
Keep these points in mind when it comes to your home's roof and don't put off needed repairs, especially as winter approaches. You want a solid, strong roof that can keep your home warm and withstand harsh Pennsylvania winters, so call Angelo's Roofing and Construction Inc., as soon as you notice any of these signs that your home's roof needs some attention!