Our Mission
Angelo's Roofing and Construction Inc. seeks to provide the highest quality work at an affordable price, in a safe and responsible manner that guarantees customer satisfaction.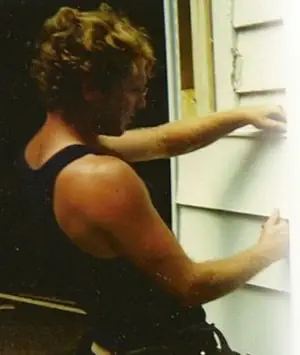 Angelo's Roofing and Construction Inc. started 2003 when Andy Vinca was asked by a childhood friend to put siding on his parents' garage. This siding job gave Vinca, who was a student at Edinboro University, the idea to start up a small roofing business that he could run in the summer months to help pay for college. Andy majored in Education and never expected his small roofing company to take off the way that it did, but after a few months of getting calls from every part of town, he knew his business was going to be successful. Before he could make anything official he needed a name. Being a blue collar family man, Andy decided to name his company after his Grandfather, Angelo which is also his father's middle name. Since the first siding job in 2003, Angelo's roofing and Construction Inc. company has become one of the leading roofing companies in the area. Andy has always attributed the companies success to the employee's hard working blue collar work ethic.
In 2014 Andy decided to expand the company and open an office in Pittsburgh. Having an office in Pittsburgh will enable the company to provide high quality roofing and construction to Southwestern Pa as well as Central Pa. Andy has always been a proud Pennsylvanian, so the decision to expand made perfect sense.